Click Here For Current COVID Updates
Family Medicine Specialists policy on facial masks
We at Family Medicine Specialists believe in promoting the health of all persons. At this time, facial masks and social distancing are the only tools we have against COVID-19. While there are a lot of things being investigated, there is no treatment, no cure and no vaccine against this new coronavirus. As such, we are supporting the mask mandate by the State of Michigan and requiring face masks be worn at all times while inside our office. As a practice, we will also NOT be writing any letters for patients stating they do not need to wear a mask.
if you do not want to wear a mask and still need to see or talk to your provider, we do have telehealth options available.
If you have an appointment to come into the office, please bring a mask with you to wear during your visit. Thank you.
Flu shots have arrived! Call to schedule an appointment. Flu Clinics are going to be a little different this year. You must

call and schedule

an appointment for the day of Flu Clinics. On the day of flu clinic, arrive at your scheduled time and remain in your car. Thank you in advance for you patience!
------------------------------------------------------------------------------------------------------------------------------------------------
We are here to take care of you during these turbulent times. By now, you have been barraged with information on the coronavirus. We will assist patients in triaging symptoms during this time. In short, though, know that the covid-19 coronavirus is characterized by a dry cough, fever, shortness of breath and fatigue. Other viral illness such as the common cold and influenza are characterized by fever, cough, runny nose, body aches, headache and fatigue. If you come into the office with concerning symptoms, you may be asked to wait in your car until a room is ready.
While face-to-face visits are more meaningful, in these times the use of technology to bridge barriers and ensure safety may be the best option. We encourage you to sign up for our telehealth platform using the following step-by-step process. Now is the time to sign up as opposed to when urgent care is needed. Your doctors at FMS will be available to see you on telehealth when you need it. Note that you will need a smartphone for this application and not a PC or laptop. We will be billing your insurance company for your telehealth visit, if you have any concern please let the provider know.
The step-by-step instructions can be viewed by clicking here.
In this time, please remain calm and use common sense measures. While your children are home from school do not have grandparents watch them. This illness is potentially deadly for our elders and more benign for our youth. Please take this point seriously. Social distancing is scientifically proven to save lives. Please practice this and avoid public gatherings until it is again safe. Though you may be at low risk please think of the potential spread to our older population. Wash your hands frequently.
Please be patient with our office as we may be overwhelmed during this pandemic situation.
Sincerely,
Your friends at Family Medicine Specialists
To get a Covid-19 Work Letter Please Call Us At (616) 647-3770
------------------------------------------------------------------------------------------------------------------------------------------------
At Family Medicine Specialists we strive to meet your individual and unique healthcare needs. Our team is made up of doctors, physician assistants/nurse practitioners, nurses, medical assistants and administrative personnel who work for you.
We embrace the Patient-Centered Medical Home model of care. By this, we see our medical practice as a place where health needs are met primarily and in a way that patients are well-known, providing care from different sources and at different levels. Recognizing that there are times when more specialized health care is needed, we pride ourselves on working closely with and referring to the best specialty care available.
Here at FMS we value the principals of communication, service and availability as pillars in the care that we provide. Thank you for letting us provide the primary medical care for you and your family.
For more on the Patient-Centered Medical Home, click the image below.
Community Resource Agencies
Search for free or reduced cost services like medical care,
food, job training, and more. 
auntbertha.com 
or call 2-1-1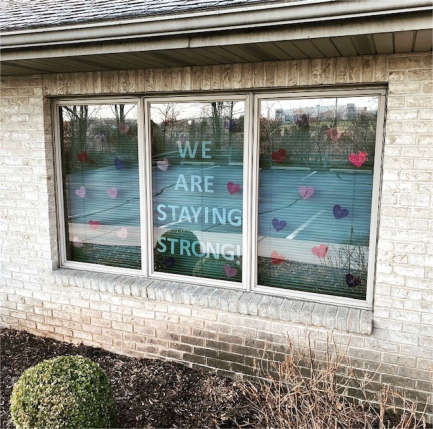 Stay Strong
We Are Staying Strong During The Covid-19 Pandemic!