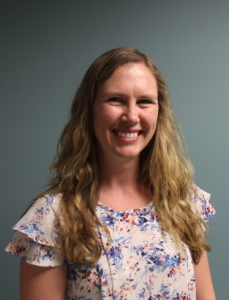 Jessie Takala RN
---
Nursing School: Michigan State University;
Masters in Public Health (MPH) at University of New England

Personal Interests: Keeping up with 2 active little boys, Running, Watching Sports, Reading, Traveling

What do I do?
Hi I'm Jessie Nurse Care Manager. Health care can be overwhelming and I am here to help you navigate it. I work with individuals and family members with chronic conditions such as diabetes, COPD, congestive heart failure (CHF), high blood pressure (Hypertension), etc. Whether you have just been diagnosed or have had this for years- I'm here to help you feel more in control of your condition. We spend time learning about the condition, adjusting medications, and managing the condition in your day to day life.

Some times individuals have several doctors involved in their care- specialists like cardiologist (heart), pulmonary (lungs), endocrinology (diabetes), oncology (cancer), etc. If you feel confused or have questions about what the plan is with the several doctors- I can read their notes and help translate this for you and at times I have called their office to ask.

My goal is to help you feel more in control of your health.

A little about me:

I have been a Registered Nurse (RN) for over ten years now. I have a Bachelors of Nursing degree from Michigan State University and a Masters of Public Health (MPH) from University of New England. I have worked in the hospital in Neuroscience (Brains and Spines), Respiratory ICU (lungs), and at a Primary Care office for the Underserved. I have two active little boys, a beagle, and my husband is also a Nurse.